MIPRO Supports China-Egypt Cultural Year 2016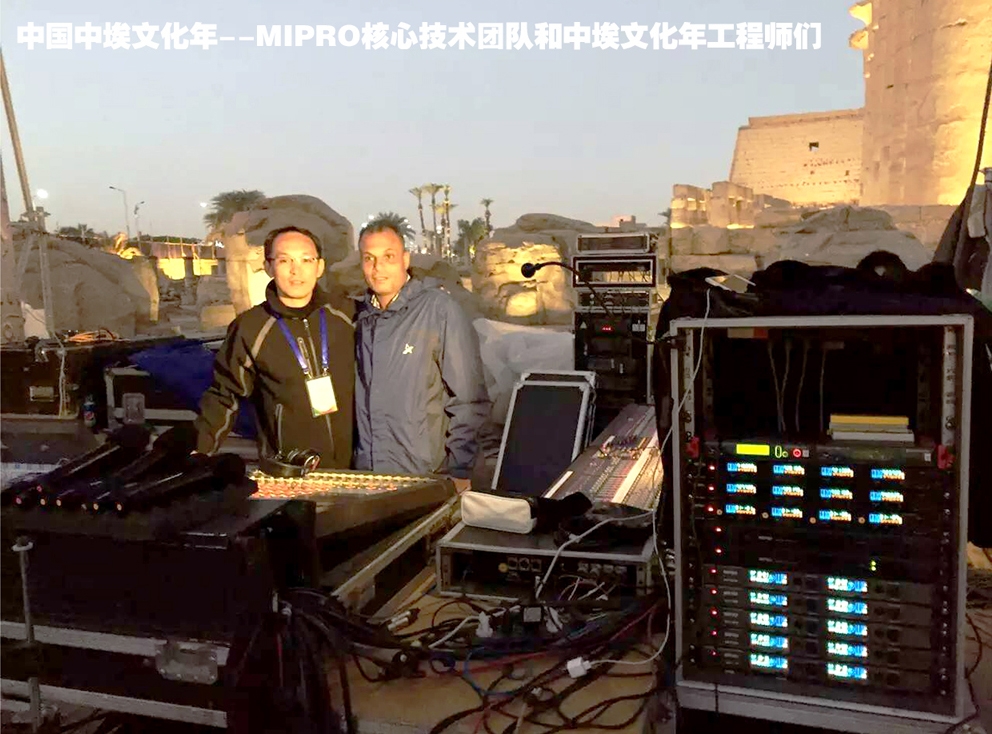 The show "A Dialogue between Two Great Civilizations" was performed at the opening ceremony of the China-Egypt Cultural Year 2016 in Luxor Temple on the night of January 21.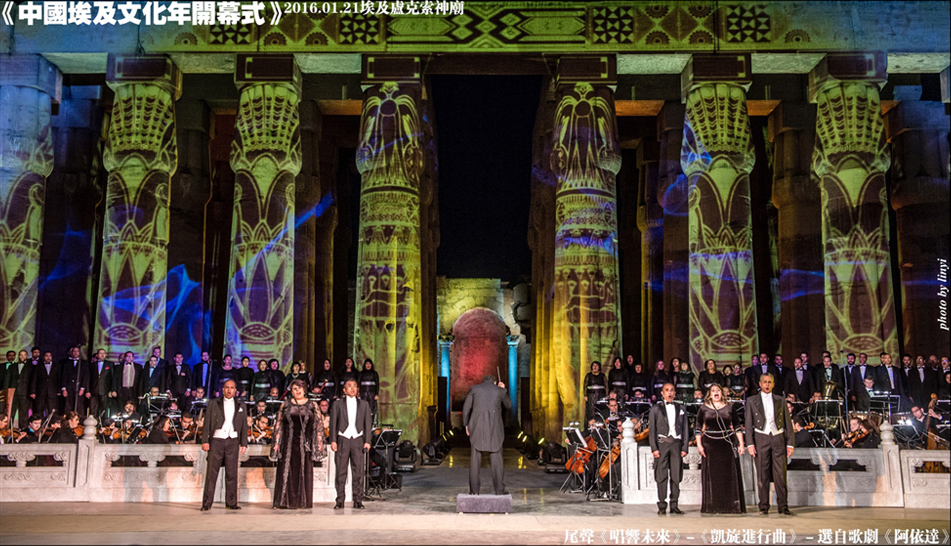 Luxor Temple is an important monument in Egypt. Therefore there were critical limitations on stage use and behind the scenes access for this large-scale performance, not to mention difficulties in wireless transmission. MIPRO wireless systems played a crucial role in the performance, and the equipment, including five ACT-828 digital wireless receivers, ten ACT-80T digital bodypack transmitters, three ACT-748 wideband quad-channel wireless receivers, eight ACT-70H wideband handheld transmitters, five ACT-70T wideband bodypack transmitters, three AT-90W wideband transmitting and receiving log antennas, two AD-707a UHF wideband 4-channel antenna dividers and some portable wireless PA systems, fulfilled the task of audio and wireless transmission during the entire performance. To ensure the opening ceremony took place smoothly, a core technical team formed by selected staff from MIPRO's Taiwan headquarters and MIPRO China were sent to Egypt two months early to offer technical support and set up stable wireless systems for related events. The results achieved proved that perfect sound and optimal services from MIPRO are recognized worldwide via this international, large-scale performance.