MIPRO ACT-2400 Series 2.4GHz Digital Wireless Nominated for 32th TEC Awards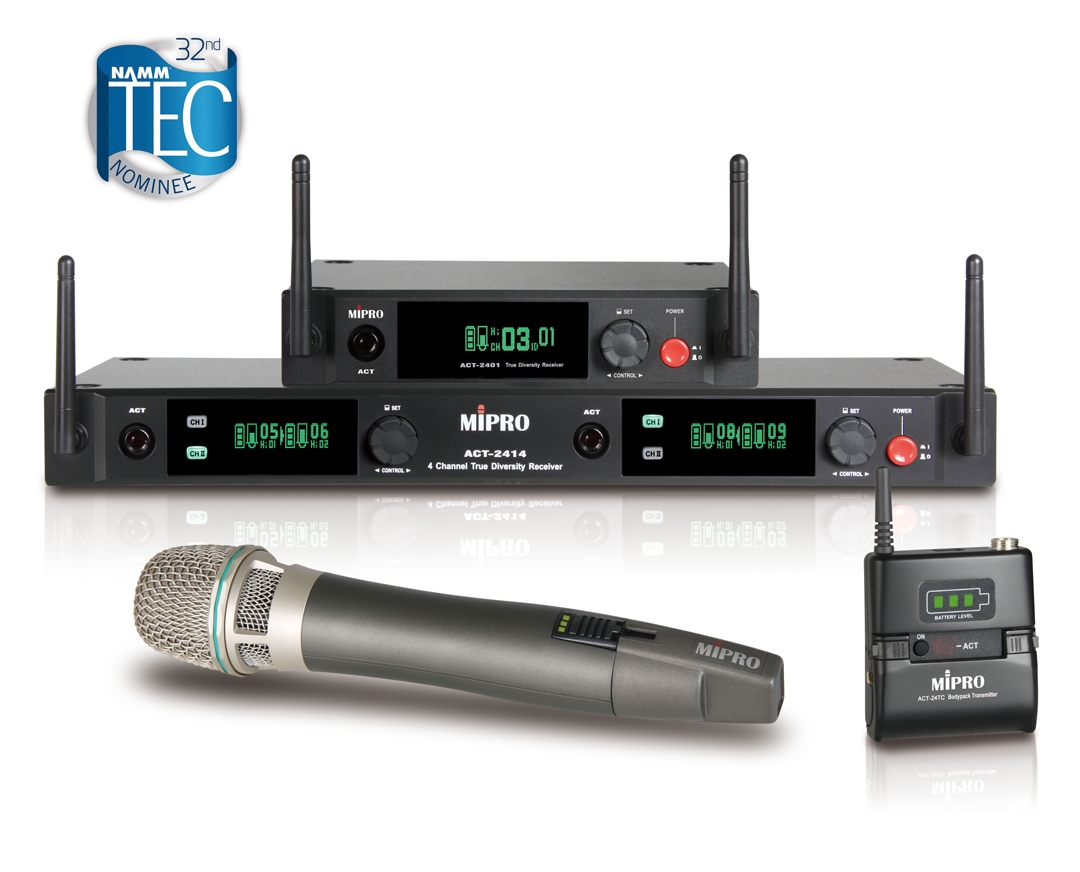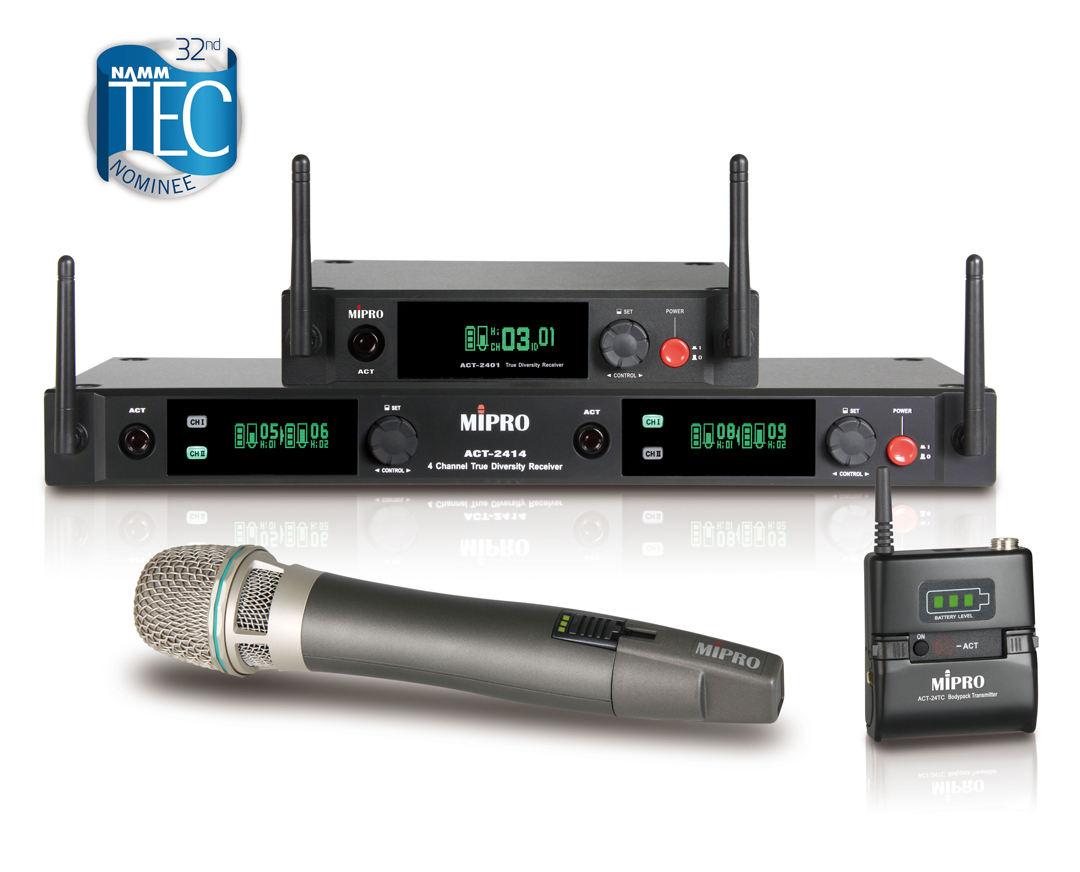 Congratulations to our 2.4 GHz wireless microphone systems being nominated by USA's NAMM TEC Awards in the category of Wireless Technology.
Presented annually by the NAMM Foundation at The NAMM Show, the NAMM TEC Awards recognizes the individuals, companies and technical innovations behind the sound of recordings, live performances, films, television, video games and other media. Award categories span 25 Technical Achievement Categories and 8 Creative Achievement Categories. Two new categories were added this year, Audio Education Technology, and DJ Production Technology.
The NAMM TEC Awards are the "Oscars" of the pro audio and sound recording industry. It's where the most outstanding products in the worlds of music making, live performances, video games, television and films are recognized.
The nominees and winners of the TEC Awards are determined through a three-step process. In June, a "Call for Entries" was posted on the TEC Awards and NAMM website, posted in audio media outlets and emailed to audio manufacturers and sound production professionals.
From the pool of product and project submissions in each category, nominees are determined in August by a Nominating Panel comprised of professionals and thought leaders from all areas of the audio and sound production industry. Names and descriptions of the final nominated products and projects were announced in September 2016.
Eligible nominees are those projects or products that, in the opinion of the Nominating Panel, represent superior accomplishment in their respective fields. MIPRO ACT-2400 Series was nominated in the category of Wireless Technology.
MIPRO's ACT-2400 Series digital 2.4 GHz wireless receivers employ a Frequency Hopping Spread Spectrum technology utilizing 4 frequencies in an adaptive tracking algorithm that effectively avoids interference from 2.4 GHz communication products. These systems feature true digital diversity reception, strong RF signal stability and deliver 12 compatible simultaneous channel operations at distances up to 100 meters (line-of-sight) with no dropouts.
The ACT-24HC handheld transmitter and the ACT-24TC miniature bodypack transmitter use ICR18500 rechargeable lithium batteries that facilitate 1-hour of operation on a 25-minute quick charge or 10 hours of operation on a full 4-hour charge; with up to 600 charge cycles. Further, the systems also can be matched with the MIPRO MT-24 wireless digital guitar transmitter and ST-24 saxophone wireless set—enabling the electric guitarists or saxophone players to enjoy freedom from being tethered by a cable while retaining all the tone of the instrument that is so crucial to performance.
The 32nd Annual NAMM TEC Awards is part of The NAMM Show, January 19-22, 2017 and will be held Saturday, January 21, 2017, in Anaheim, California.