MIPRO MA-505 Portable Wireless PA System Wins Taiwan Excellence Award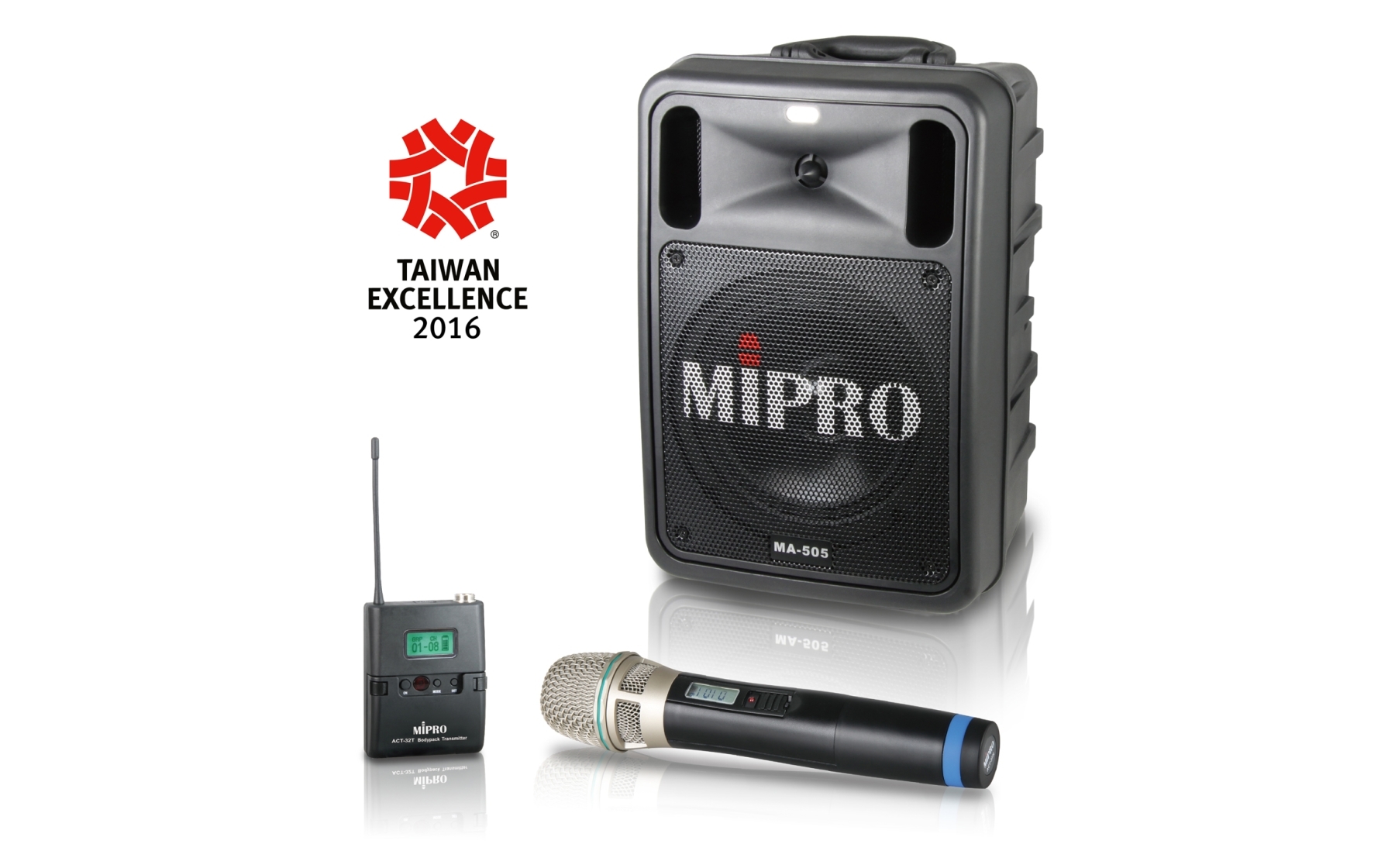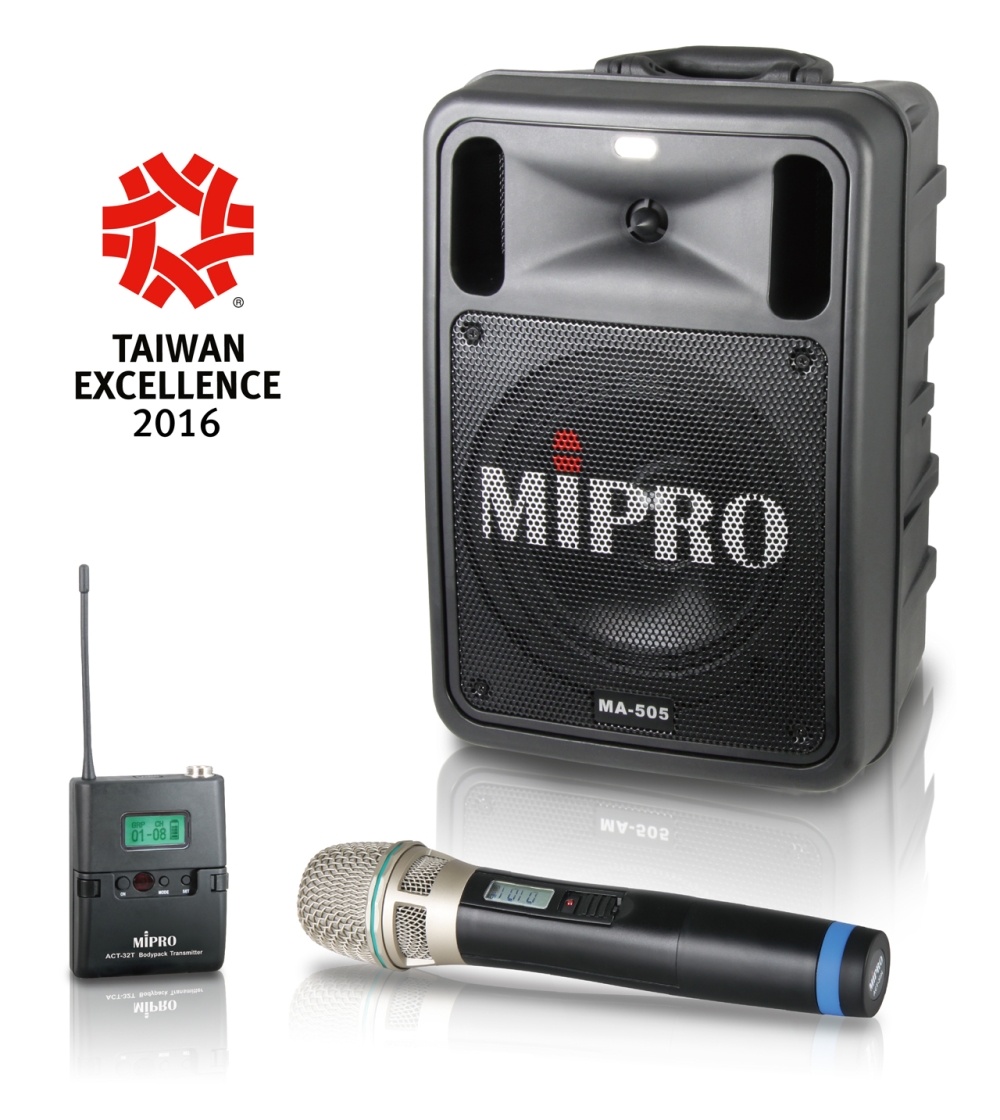 MIPRO, the Taiwan market leader in wireless public address systems, is pleased to announce that the MA-505 portable PA system has won Taiwan Excellence Award. Taiwan Excellence is the highest accolade awarded to the products that encapsulate "innovation values". "R&D," "Design," "Quality," "Marketing," and "Made in Taiwan" were determined as the five categories by which "Taiwan Excellence" candidates are judged. This time, 1,180 candidates had to be strictly examined by 88 judges and finally 523 products were considered.
"MIPRO is a well-known brand in wireless microphones as well as portable wireless PA systems. We have developed 10 models of wireless PA systems and each model is the market-leading system over 80 countries worldwide. MA-505 awarded Taiwan Excellence signifies our innovative design and product quality have been recognized, and it also encourages us to develop the innovative products advancing with times, energy-saving and meeting users' requirements." said MIPRO president, Solomon Chang.
MIPRO MA-505 portable PA system put the innovative design into practice. The space inside the compact one-piece cabinet was precisely organized in order to maximize the capacity of the modules installed. It can accept up to 4 receiver modules, which means up to 4 wireless microphones can be used at the same time. As MIPRO noticed the growth of digital music market and the demands of digital devices, MA-505 was embedded with the MP3 player & recorder module and the Bluetooth music player, both are convenient for the young users to play music. The built-in rechargeable lithium battery provides up to 8 hours of standby time per full charge that is convenient for indoor/ outdoor events to use without any socket or during power interruption.
MA-505 presents best-in-class performance. Weighing only 8.5 kg, the rugged one-piece speaker cabinet houses a highly efficient class-D amplifier that drives high sensitivity two-way loudspeakers, delivering 145-watt power. MA-505 perfectly integrates wireless microphones, digital audio player, language learning machine and Bluetooth speaker to meet users' diverse requirements for public amplification. Choice of interlinking /receiver packages fir extended transmission range offers an ideal public address solution for medium crowds.
For more information please visit MIPRO website: www.mipro.com.tw