MIPRO wins 2020 Dun & Bradstreet SME Elite Award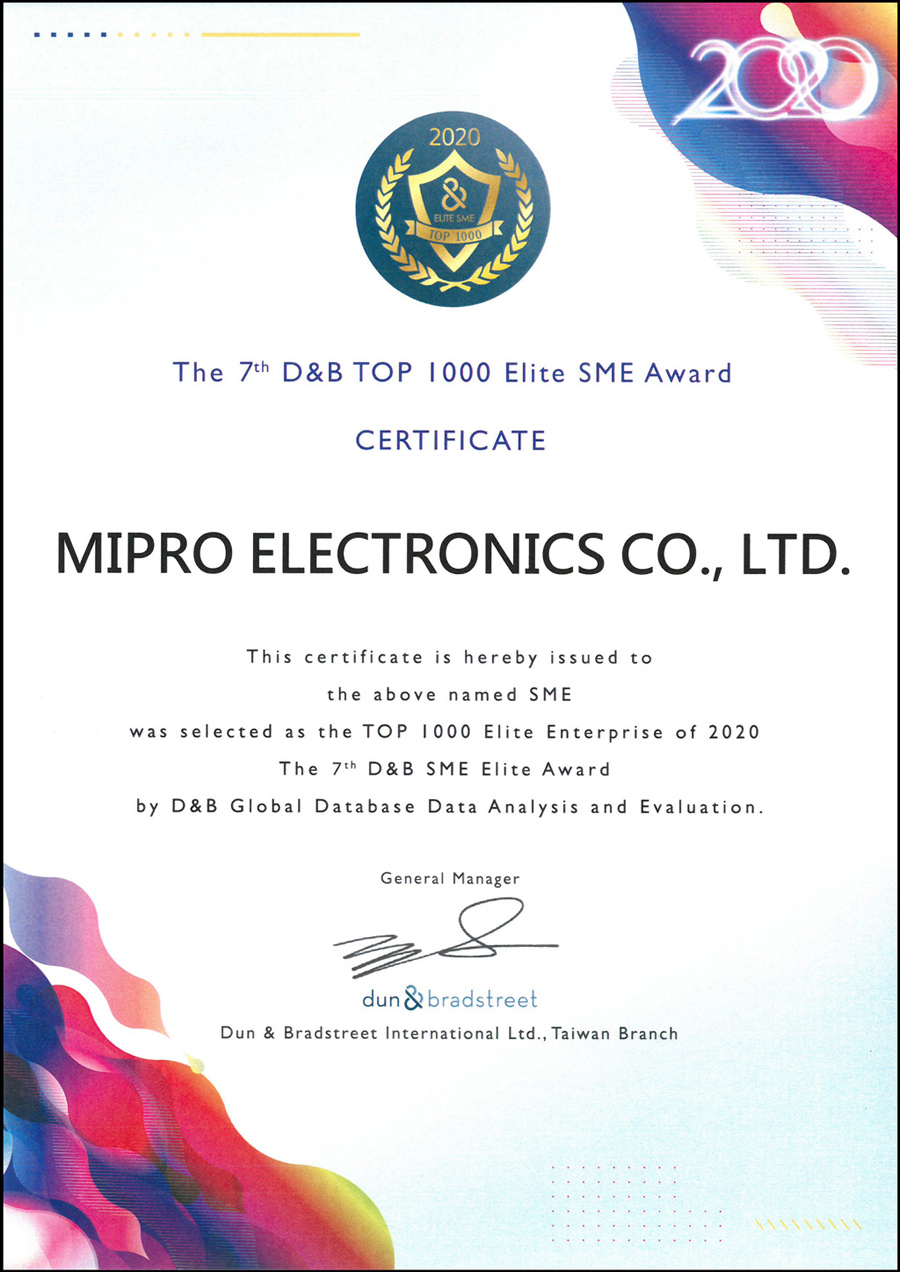 Congratulations to MIPRO for winning 2020 D&B TOP 1000 SMEs Elite Award. Jason Hsu, international sales director, accepted the award on behalf of MIPRO.
Dun & Bradstreet, based in the USA, offers data and analytics solutions to help businesses mitigate risks and accelerate growth and improve business performance. The recipients are selected based on sound financials & on-time payment, purchasing power, and 3 years of continued growth in international business. This year, there are 1,068 winners selected from the 1.3 million Small and Medium Enterprises in Taiwan, 75% from manufacturing and 21% from wholesale.