In Loving Memory of K. C. Chang, Founder and CEO of MIPRO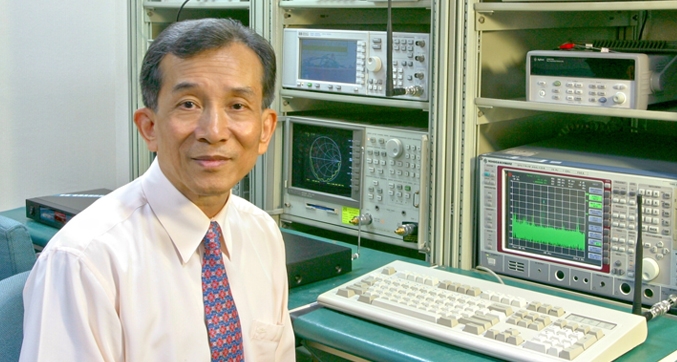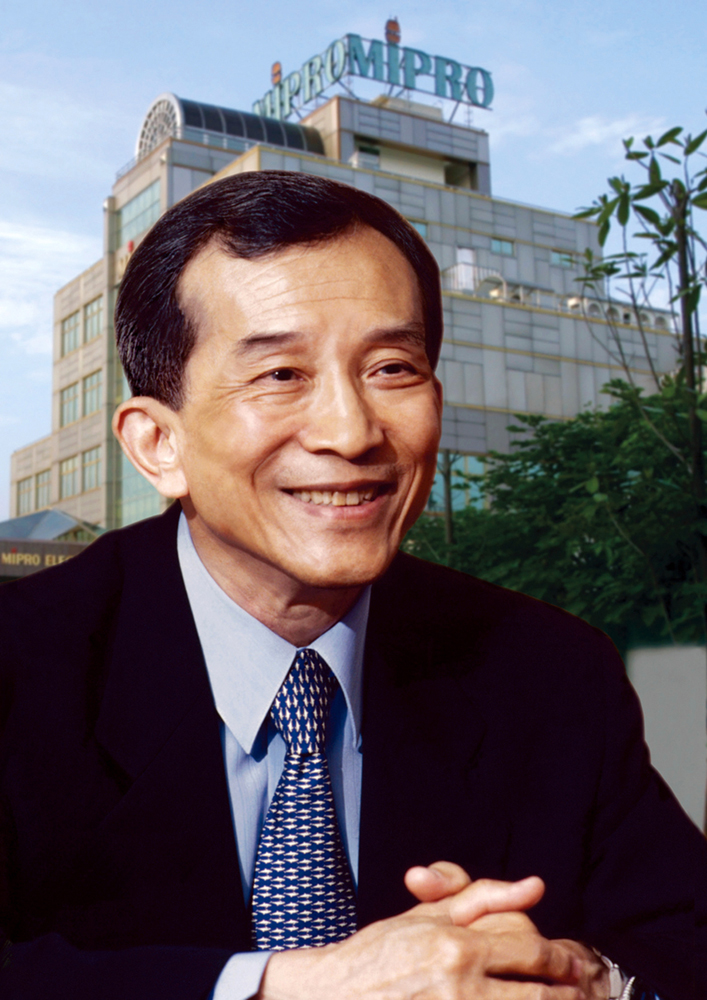 Mr. K. C. Chang, Founder and CEO of MIPRO Electronics Co. Ltd., passed away on Monday, September 20, 2021, at the age of 85.
Mr. Chang is a legend in the wireless microphone industry in Taiwan. He has devoted more than 50 years of his life to the wireless microphone industry to establish Taiwan's wireless microphone industry and build the internationally renowned MIPRO brand, which has a pivotal influence in the wireless audio industry.
Mr. Chang was born in 1937 during the Japanese colonial period. He experienced the Second World War in his childhood, and his family was in straitened circumstances after the war. Although he graduated with honors from high school, he chose to study at the National Taiwan Normal University with a full scholarship. And, after graduation from university, he taught in schools for 13 years. However, he has never forgotten his love of audio and radio. In 1962, using his spare time after school, he opened the "Sue-Hai" radio and audio shop for assembling, repairing and sales of audio products, and the family's economic situation has been improved as a result. In 1970, he developed a condenser microphone capsule and obtained the first microphone patent in Taiwan. Then he designed and manufactured Taiwan's first FM wireless microphone, which became an opportunity for him to start his own business.
In 1971, he founded Chiayo Electronics Company with 5 friends and family members, and become the first Class-A company to legally manufacture and sell wireless microphone systems in Taiwan. From then on, he turned his hobby into a lifelong career and adopted modern management. He was served as the president and chief engineer of Chiayo, and after 24 years of management, the company was ranked as one of the top 500 in Taiwan by the Ministry of Economic Affairs. For the future development of the company, he decided to sell Chiayo to his sister and her husband at an emblematic price in 1995. At the age of 60, he continued to pursue his dream. In the same year, he founded MIPRO Electronics by sole proprietorship and served as CEO. He also built a modern corporate headquarters and factory at the current location in Chiayi City, specializing in developing and manufacturing wireless microphones and wireless amplifiers.
After 25 years under his leadership, MIPRO has not only introduced several world-first innovative wireless technologies and designs, also created record sales year after year. The company's size and performance have continued to grow, and the MIPRO brand is now standing as the wireless microphone leader in Taiwan and a top player in the world.
He was a highly admired pioneer in the industry, and everyone who had met him can strongly feel his passion for innovated wireless audio technology and spirit of searching for excellence. He was our mentor and the most respected CEO. Not only he was a humble and generous gentleman, but he also takes care of employees in every possible way like we are family members. Furthermore, he insisted products are to be "Made in Taiwan" ensuring manufacturing quality and guaranteed local employment opportunities contributing to the national economy. He was a true pride and glory of Taiwan.
His lifelong dream and mission are to "make the best wireless microphone and become a world-class brand." President Solomon Chang of MIPRO Electronics said, "Mr. K. C. Chang, CEO, is the founder of MIPRO Electronics. To ensure the company has a solid foundation for future growth of business and development of technology, he has devoted his whole life to the company and made incredible contributions. He once said, "Every day, it is a pleasure for me to work with our elite members who share the same enthusiasm. When I see so many people in Taiwan and abroad are happily using MIPRO products with satisfaction, I feel so pleased that I can see my lifelong dream lively presented right before my eyes." Losing him is extremely sad for all of us, but I will proudly inherit his wish and mission to continue leading MIPRO to make the best wireless microphone."