MIPRO wins 2021 Dun & Bradstreet SME Elite Award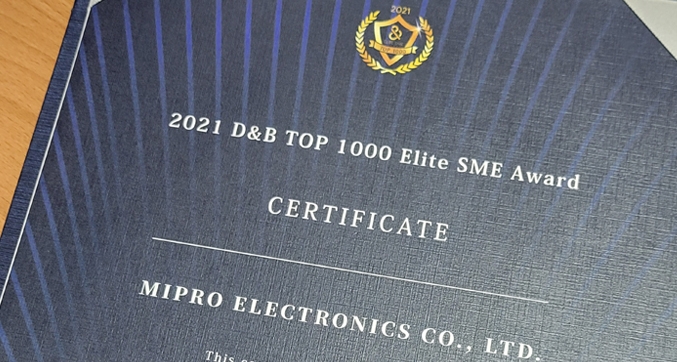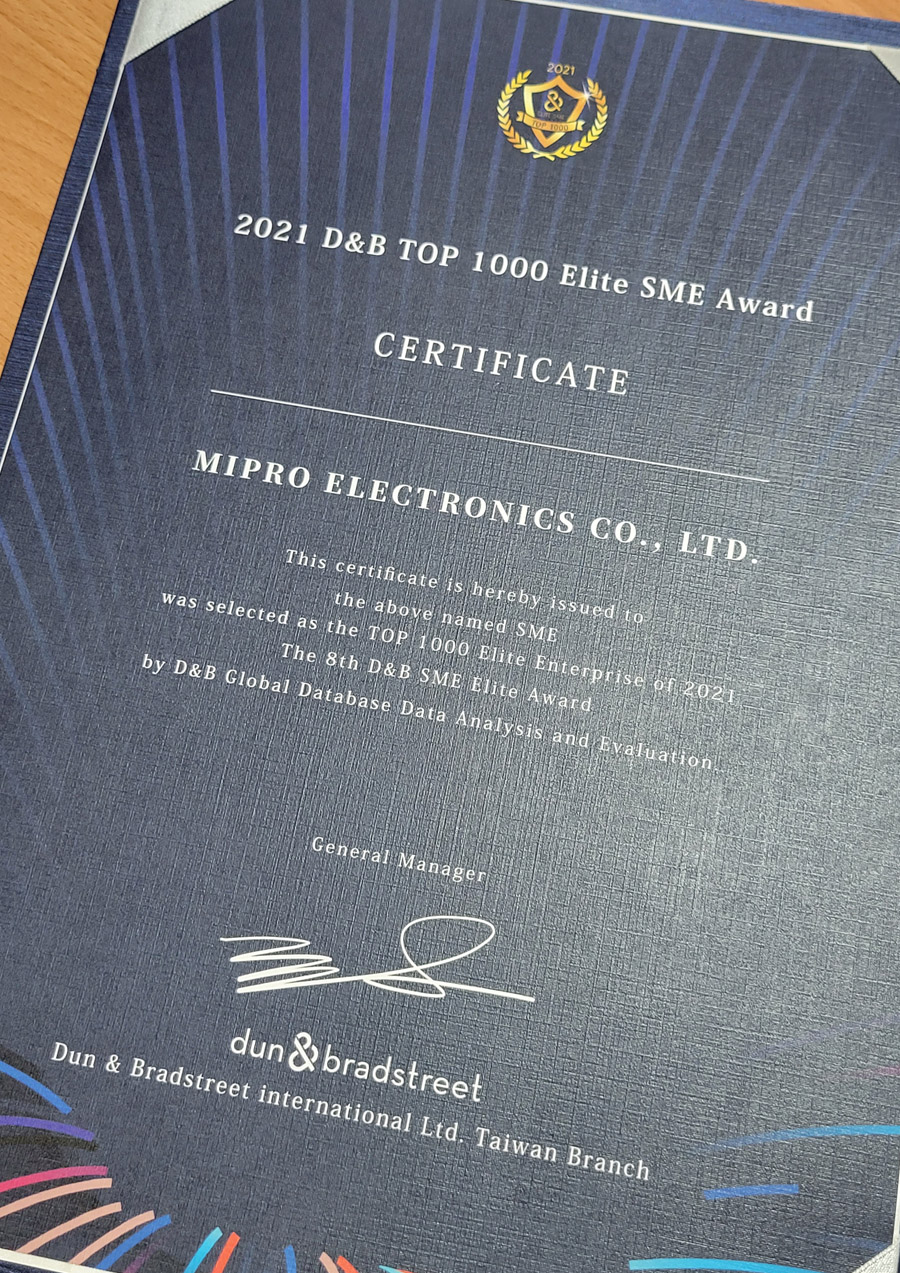 Congratulations to MIPRO for winning 2021 D&B TOP 1000 SMEs Elite Award.
The Dun & Bradstreet SME Elite Award has entered its 8th edition since its inception in 2014. The event has continued to attract attention from all industries. It has become an annual indicative event for Taiwan's SMEs. This year, for the first time in response to the epidemic, it was changed to an online award ceremony to commend thousands of award-winning companies.
The Dun & Bradstreet SME Elite Award this year selected the Top 1000 companies with the most export competitiveness from more than 1.5 million SMEs in Taiwan based on objective big data. This year, the Dun & Bradstreet SME Elite Awards totaled 1,073 finalists. Among the award-winning industries, manufacturing (79%) is the largest, followed by wholesale (16%). Among them, 47% of companies still have the highest export-level A (above 10 million U.S. dollars).
Jason Hsu, vice president of MIPRO Electronics, said, "Last year, we faced the severe situation of foreign epidemics which affected our exports. Fortunately, thanks to the efforts of our sales colleagues and the support of loyal customers, we can maintain a stable turnover. It is really gratifying to receive the award. I would like to thank Dun & Bradstreet for giving this award to recognize Taiwan's small and medium-sized enterprises."