Company Profile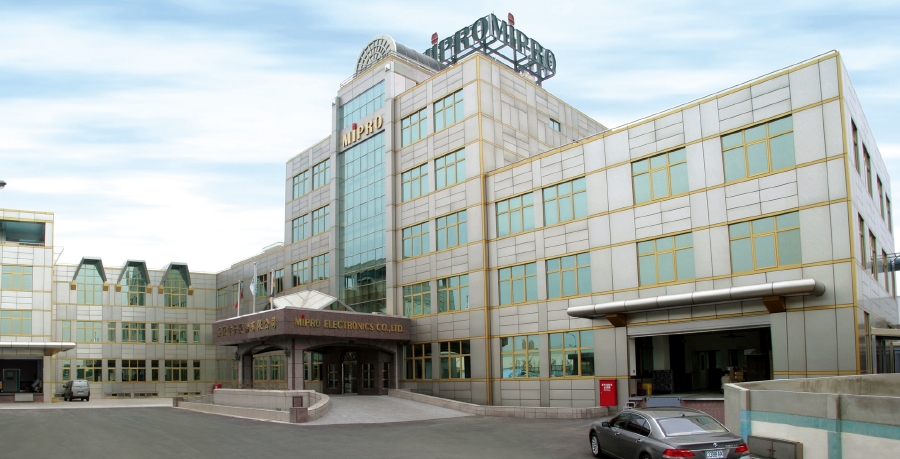 Foundation
In 1995, MIPRO was founded in Chiayi, Taiwan by founder K. C. Chang. Solomon Chang is the company president. They lead a team of specialized and seasoned R&D engineers, in designing, manufacturing and selling wireless pro-audio products based on the motto "innovation, quality and satisfied users".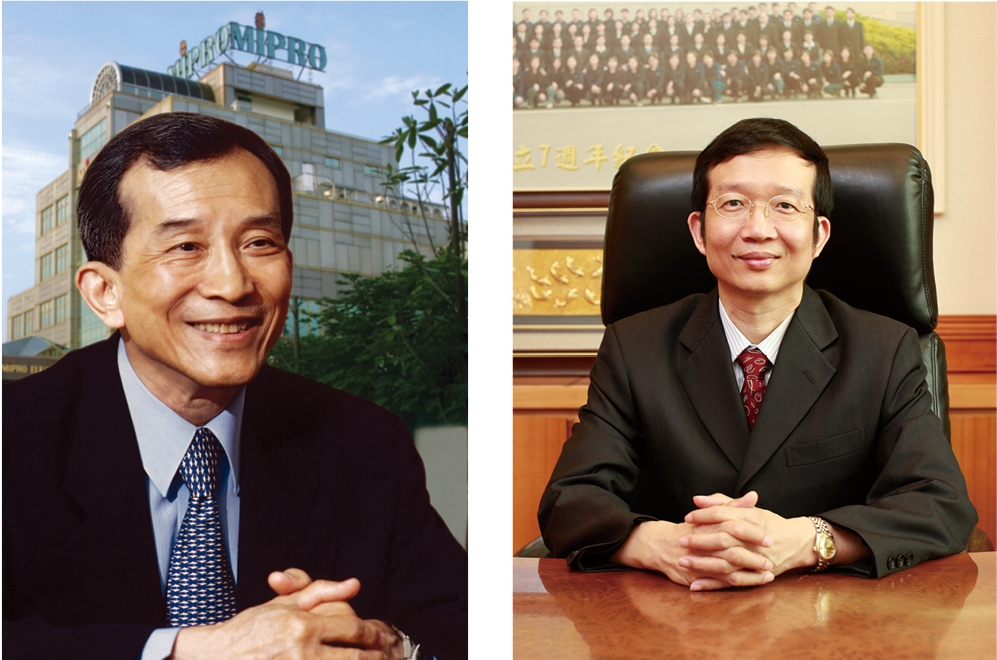 MIPRO Founder & CEO: K.C. Chang (L) MIPRO President: Solomon Chang (R)
Development
In 1996, the founder purchased an urban area land of 5,000 square meter in Chiayi to build a modern corporate headquarters and factory.
In 1997 new year, the headquarters and factory were completed and started.
In 1999, the Taipei showroom and office started operation.
In 2001, the headquarters and factory got 1st expansion, and were completed and started.
In 2006, the headquarters and factory got 2nd expansion, and were completed and started. The size of the headquarters and factory was expanded to 12,600 square meter and a 10th-anniversary celebration was held.
Since 2007, adjacent land was purchased to anticipate future expansion needs. Today, MIPRO has an industrial land total area of 13,550 square meter.
In 2020, MIPRO continues to develop and manufacture wireless audio products. MIPRO has developed hundreds of innovative wireless pro-audio products by a team of seasoned R&D engineers and 199 employees. MIPRO mass-produces all products under ISO-9001 and ISO-14001 standard, efficient production management system, and markets worldwide under the "MIPRO" brand at key pro-audio trade shows worldwide. For 25-year of steady growth, now MIPRO is the largest wireless audio products manufacturer in Taiwan.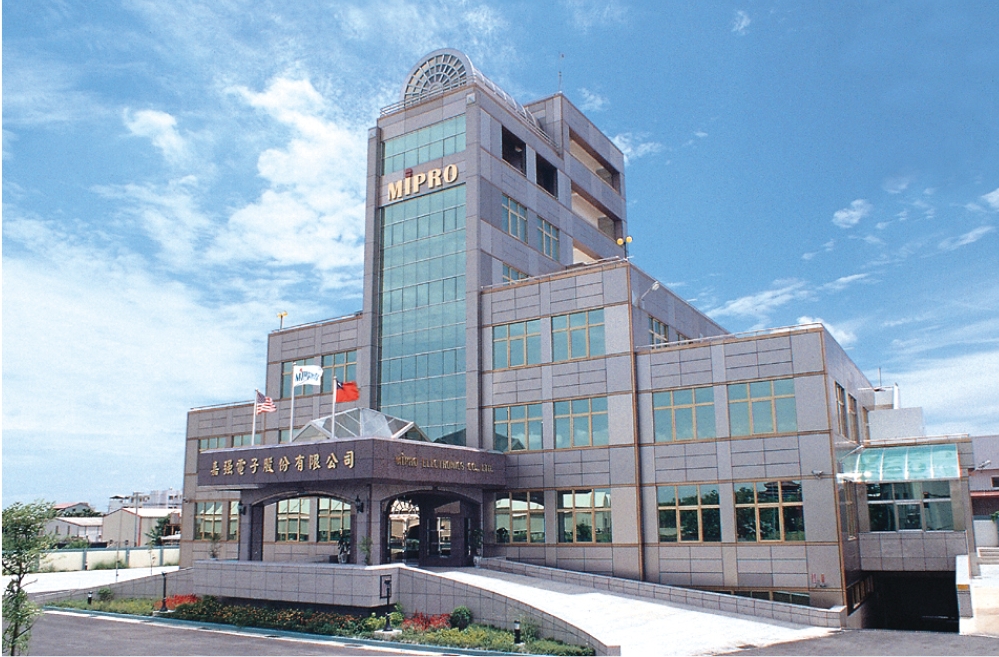 New facility completed on 1st January 1997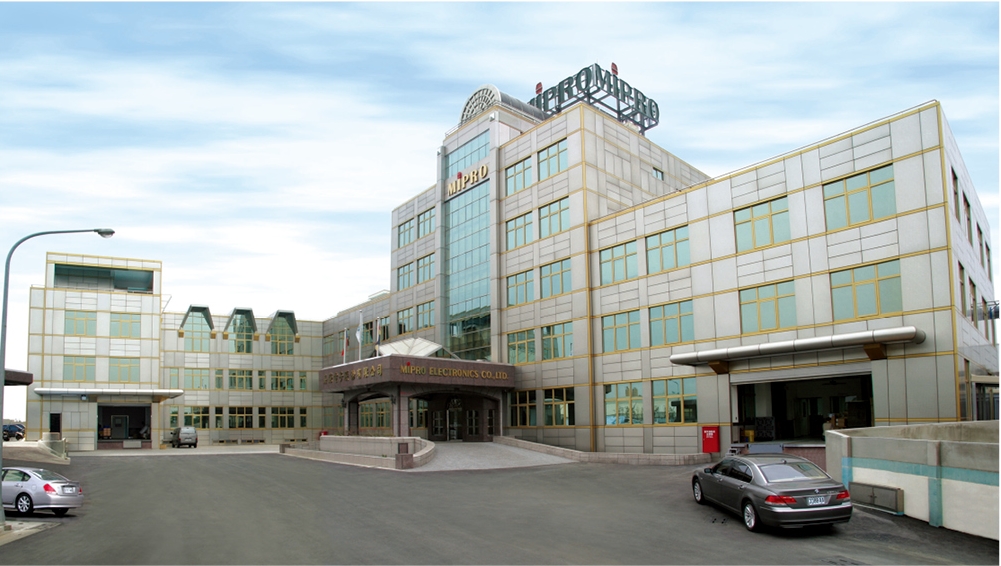 Corporate headquarters and factory expanded twice to 12,600 square meter
Background
The founder of MIPRO is a seasoned sound and wireless microphone engineer. He leads a team of professional electronics, mechanic and software engineers to develop and manufacture all products in the factory.
A microphone capsule is the "heart" of a microphone. The founder specializes in designing condenser microphone capsules, therefore all of MIPRO's vocal microphone capsules are designed and mass-produced in-house.
The R&D team includes seasoned engineers with Ph. D. degree of electronics and tens of years' experience engineers, who are in charge of designing innovative products.
Experienced pro-audio application engineers are responsible for technical support, such as application consulting, installation planning and seminars.
An after-service center provides trustworthy repairing service for worldwide customers.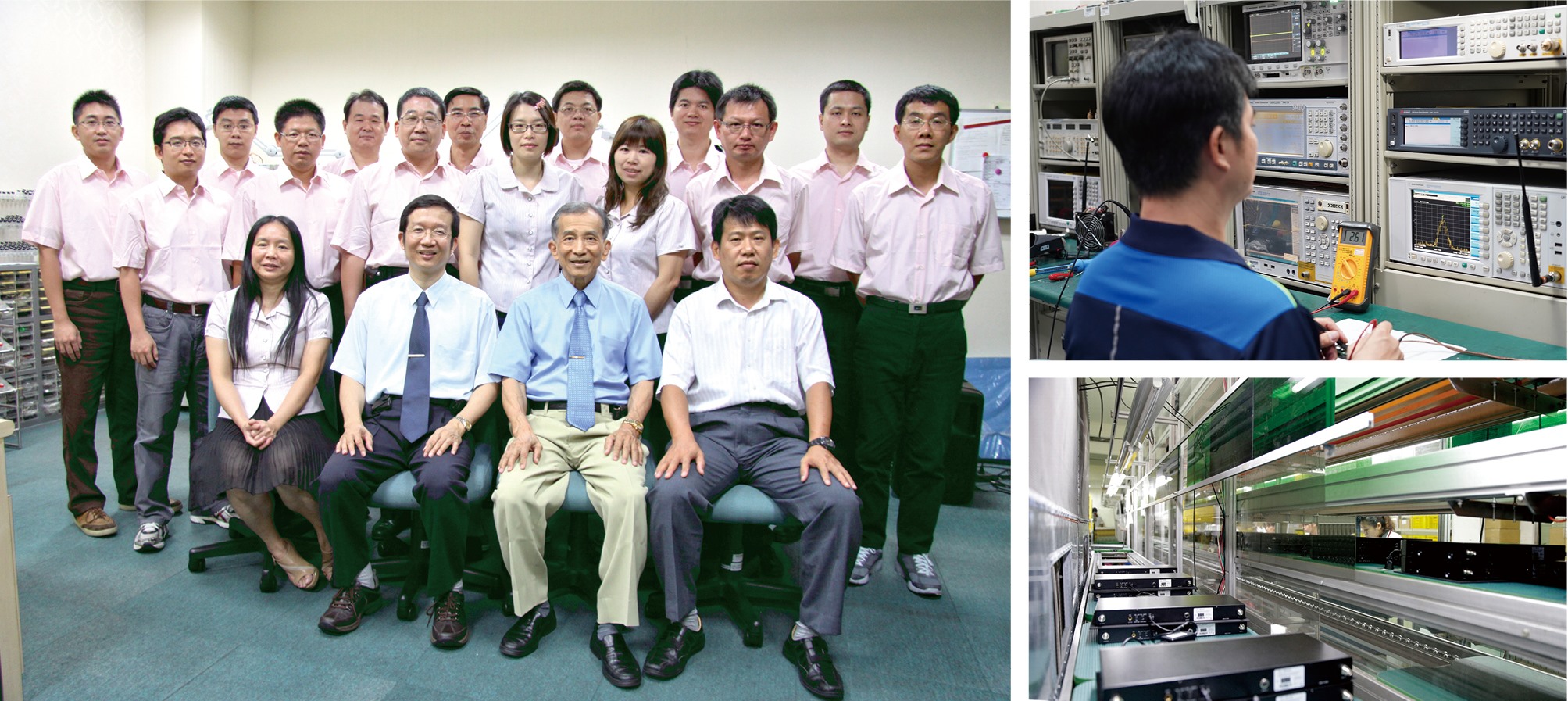 Research and Development Team
Awards
Since 2002, many outstanding products have been nominated in the TEC Awards' Wireless Technology category.
In 2006, MIPRO introduced industry's first digital wireless system and portable wireless PA systems, and won Taiwan Excellence awards.
In 2008, Gary Kayye, A/V consultant & educator, stated that MIPRO is one of the "TOP Six Brand in the World".
In 2012, won "National Invention & Creation Award - Contribution Award" and MIPRO's president, Solomon Chang, won the "National Executive Manager Award."
In 2013, received the prestigious "Rising Star Award."
In 2014, won the "Financial Times-Standard Chartered Taiwan Business Awards - Economic Contribution Award."
In 2016 and 2017, the portable wireless PA systems continuously won the German Red Dot Design Award.
In 2018, the plug-on transmitter was awarded "iF DESIGN AWARD."
In 2019, the digital wireless musical instrument series was awarded "Honourable Mention" in Red Dot Award: Product Design 2019.
Prospect
MIPRO continues to develop the most advanced wireless audio products and all quality products are "Made in Taiwan" and marketed worldwide to become one of the industry's leading brands.